The length and breaking strain of tippet used for sink tips on Skagit Heads depends largely on fly size and weight.
I use 4x Fluorocarbon tippet for soft hackles, 1x for small to medium streamers and 0x for heavily weighted streamers.
Six feet of tippet is good for lightly weighted streamers on the intermediate coated leader and three to five feet is all that's necessary for weighted streamers on fast sinking tips. Longer and the tip and weighted fly do not work together, making casting clumsy.
To prevent the tippet from cutting into Replacement and Level-T sink tips, I first attach a short 2-3 inch piece of 25 lb Maxima mono with a perfection loop at each end to the sink tip, and then add the tippet to that, both with loop-to-loop connections.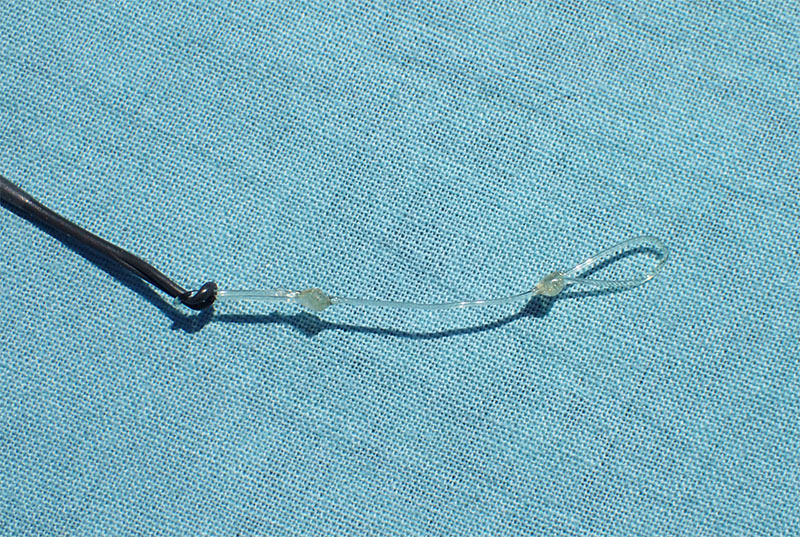 Tippet Connecter created using two perfection loops in 25lb Maxima.


Adding a 3 mm tippet ring to the coated leaders protects the leader, creates a durable connection, and makes it easy to replace or change tippet to match flies.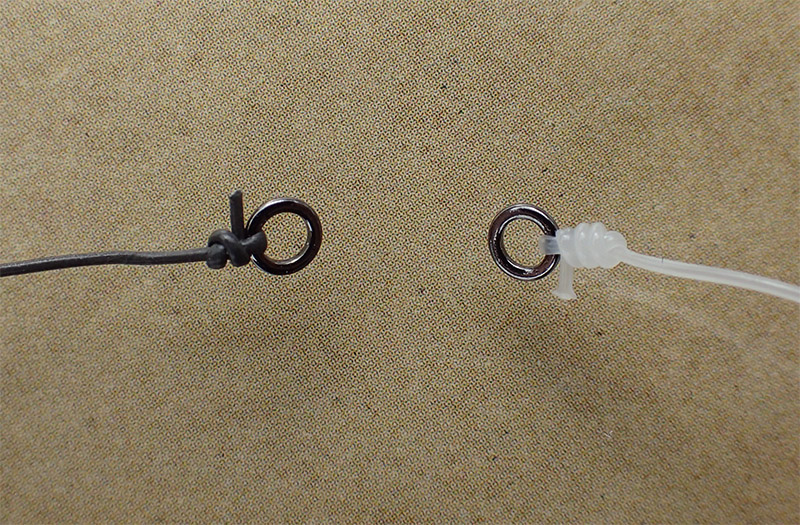 Large tippet rings on S6 and Intermediate Sonar leaders