The Kaiman tying vice is constructed largely from polished stainless steel with slick Italian lines and built to last a life-time. It uses a lever-operated spring-loaded jaw mechanism, similar to that popularised by Regal.

I recently spent three months using a Kaiman vise and, apart from the build quality and good looks, what impressed me most were the jaws. Hardened and precision made, their unique design allowed me to easily tie flies from #24 trout nymphs and dries to 5/0 saltwater patterns, without needing to adjust or change the jaws.

I also experienced none of that frustration with hooks popping out of the jaws when applying maximum thread tension, which I endured with my top-brand inline rotary vice when I failed to adequately adjust the lever cam jaws or placed the hook too close to the edge.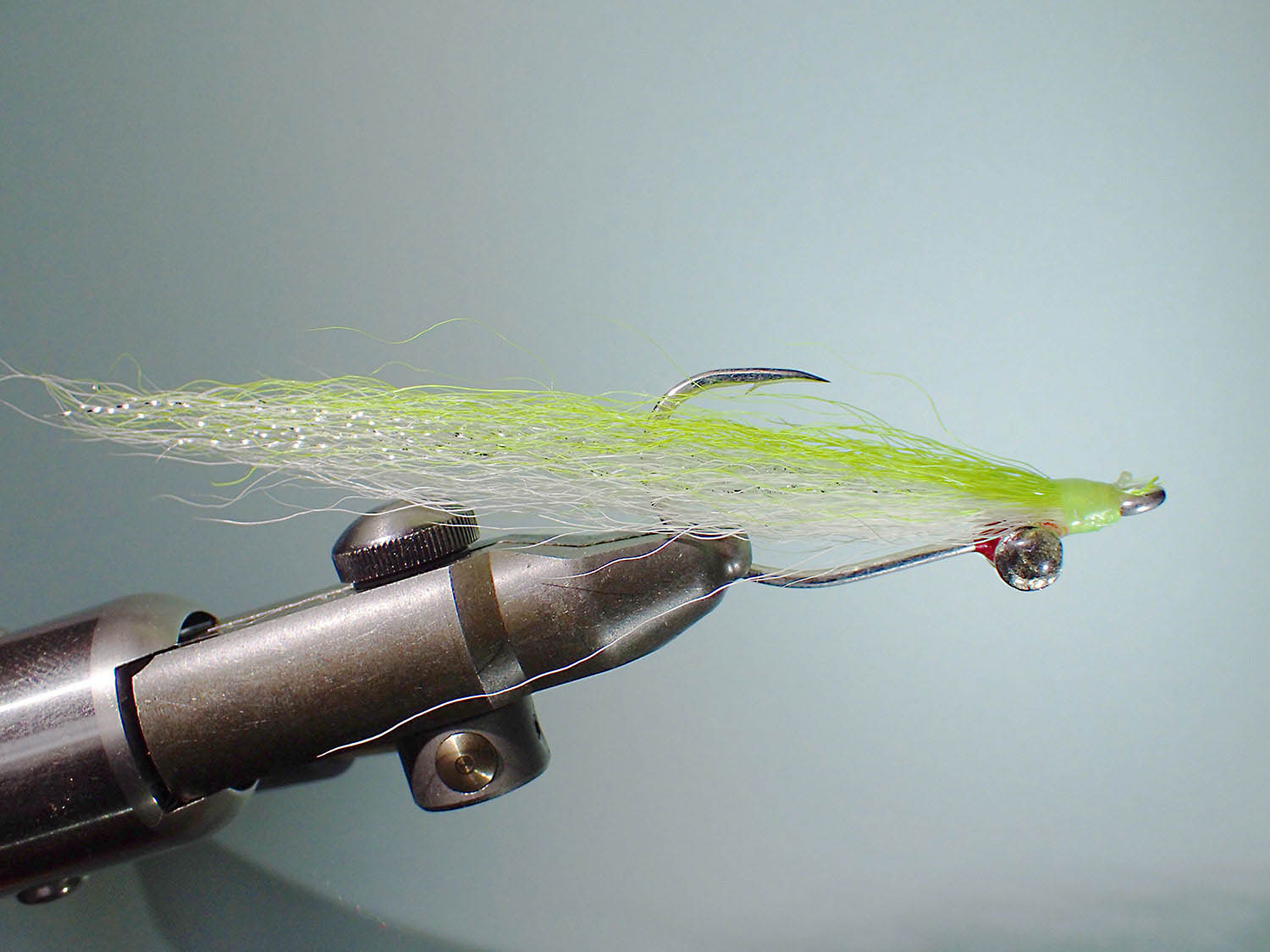 Clouser Minnow on a 4/0 hook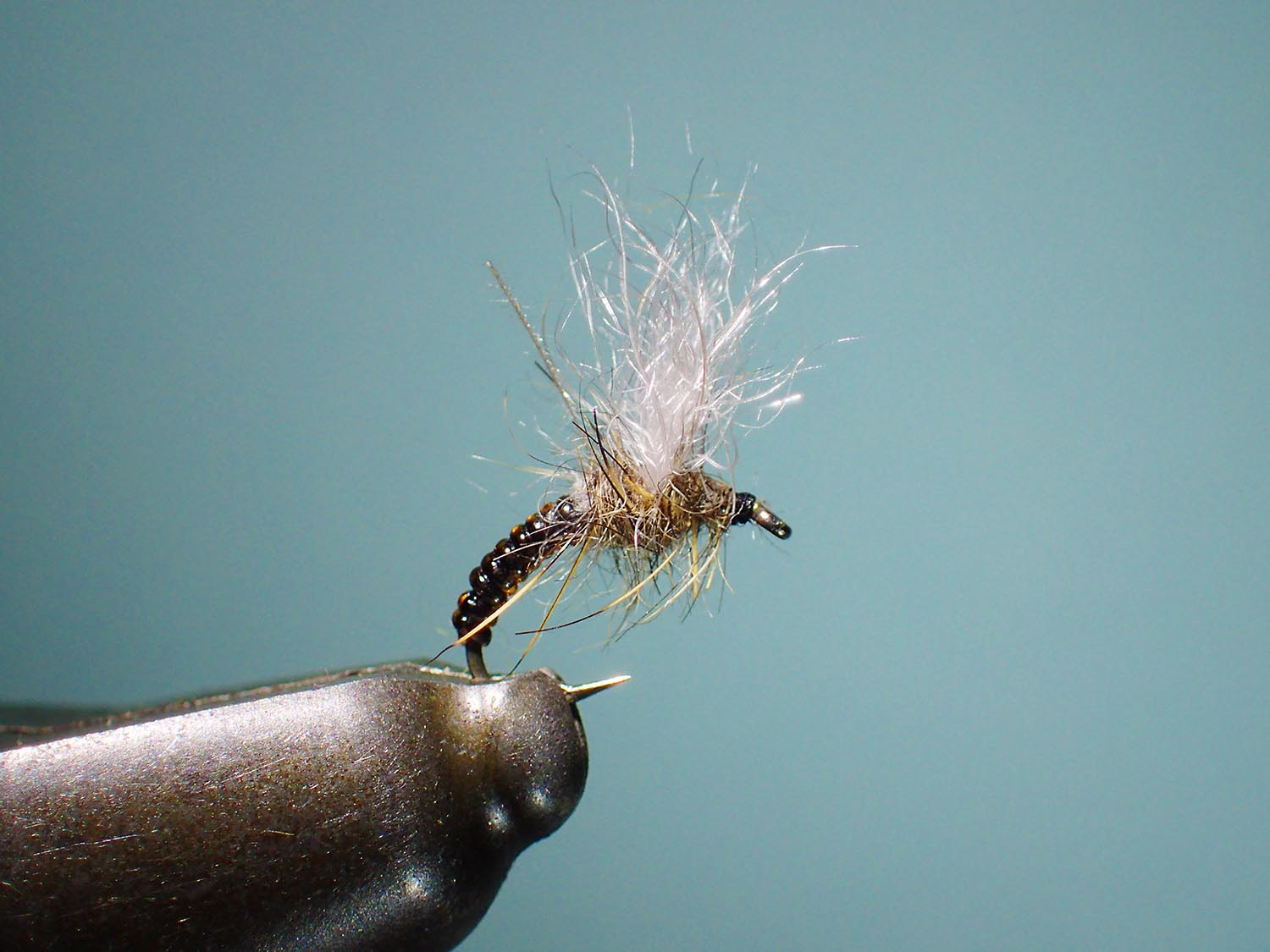 Size 16 Snowshoe Hare Emerger
Although the Kaiman is a full 360 degree rotary vice running on dual ball bearings, it is not an inline rotary vice. This means the hook shank does not rotate on a single axis, but moves in a small circular orbit with a radius of two or so millimetres as it rotates - which does not preclude rotary tying.

Rotary tension is easily adjusted using an adjustment screw, which can also be used to lock the jaws in the upright (0°) position. The hand wheel has two diameters for ease of operation and further rotary control.

The angle of the jaws may be adjusted through 180 degrees, from pointing directly downward to directly skyward, although angles from horizontal to 45 degrees vertical are generally most useful.

In the horizontal position the hook shank remains in a horizontal plane when it is rotated, even if it moves within a small circle, which is useful for rotary tying and, in my case, applying epoxy to saltwater patterns, as the resin does not run up or down the shank as the hook is rotated.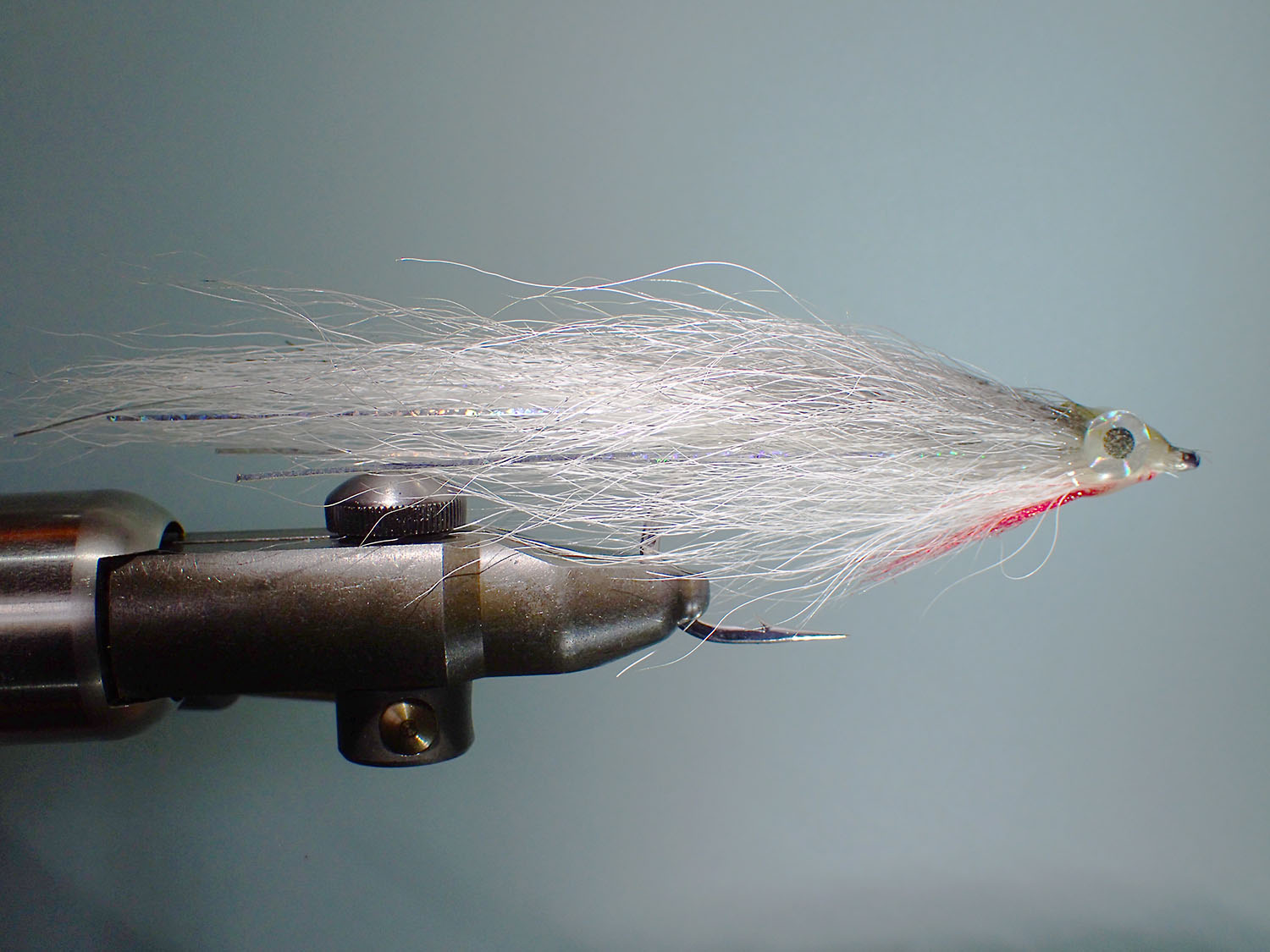 The horizontal jaw position is best for controlling the distribution of epoxy and acrylic resins
Anyone looking for a top quality rotary vice would do well to give the Kaiman, by Italian fishing tackle company Stonfo, serious consideration. The vice is supplied with a pedestal base, spring material clip, allen keys, and an instruction manual.

The Stonfo Kaiman is available in New Zealand from www.flyshop.co.nz
See reviews :